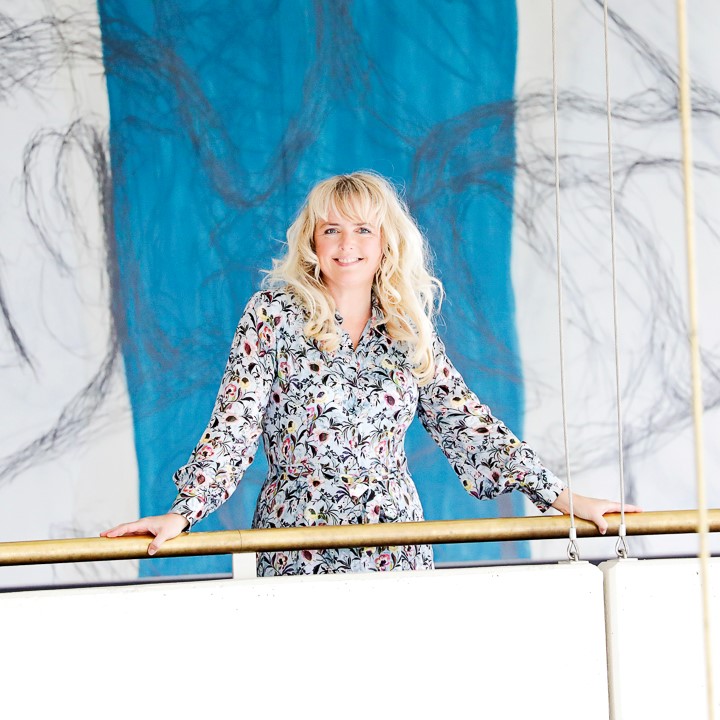 Mindfulness Master Coach
make a difference and live from it

By science based mindfulness expert and international success coach Liselotte Ellegaard
Imagine yourself 1 year ahead…
It's an ordinary Wednesday. You are sitting on your favorite chair at 10 a.m., viewing beautiful scenery. You are well rested and relaxed in a way you haven't been for years. You've already done your morning exercises, been out for a walk in nature, and eaten your healthy breakfast. Now you are inspired and ready to work. Feeling this sparkle is something you can hardly believe.
When you look back on your old work life, the contrast is extreme. You were drained in the middle of the week. You never had enough time. There was always more and more you had to do and you felt no joy or engagement. Even though you had your paycheck and money was coming in every month, it was like more was getting out. Or you simply didn't have the time or energy to enjoy your salary.
Now you are excited and full of energy, and you can hardly wait to create and get things done. You have plenty of time for every single task because you are the feminine leader of your own soulpreneur business and you delegate the tasks that you don't want. You even face the challenges you meet in a new way because you are present and strong. You have finally become financially free doing what you love. You have turned your knowledge, talents, and gifts into amazing products.
You no longer have to ask anyone when you want to have a day off with your child, or need to go to the doctor or dentist, or spend time simply meditating.
You don't have to spend your weekend thinking about recharging for the next week's hard work. Every day of the week is an option to work or to take time off.
How would it be if you, in a year from now, are making a living from your passion for personal development, spirituality, coaching, and meditation?
That is exactly the purpose of the one-year evidence-based certification program The Mindfulness Master Coach Entrepreneur.
It's an education that you can use as a self-employed person, or in a job, or half and half. You decide how to design your work life following your life's calling.
If this lights you up, go and explore all the juicy details in this world-class certification program.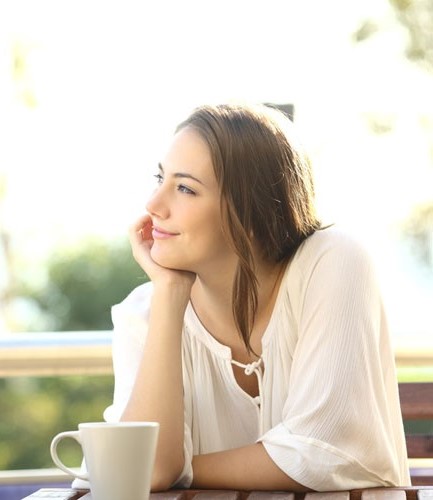 –
This 1-year entrepreneur journey is for you, if you…
Are looking for a dream program and education where you become a certified international science-based mindfulness instructor and coach
Crave high-level training and personal development
Long to make a bigger difference in your work and desire to facilitate mindfulness in either groups or one-on-one or both
Desire to turn your passion for personal growth, knowledge, and spirituality into a beautiful income and living
Want a program where you can already start getting clients just a few months in
Want to use the tools in your own business or in a job if you still love your job but need to up-level your skills
Want to free your work life from the nine-to-five and be your own boss so that you can work when and where you want
Are done compromising your values and your life's calling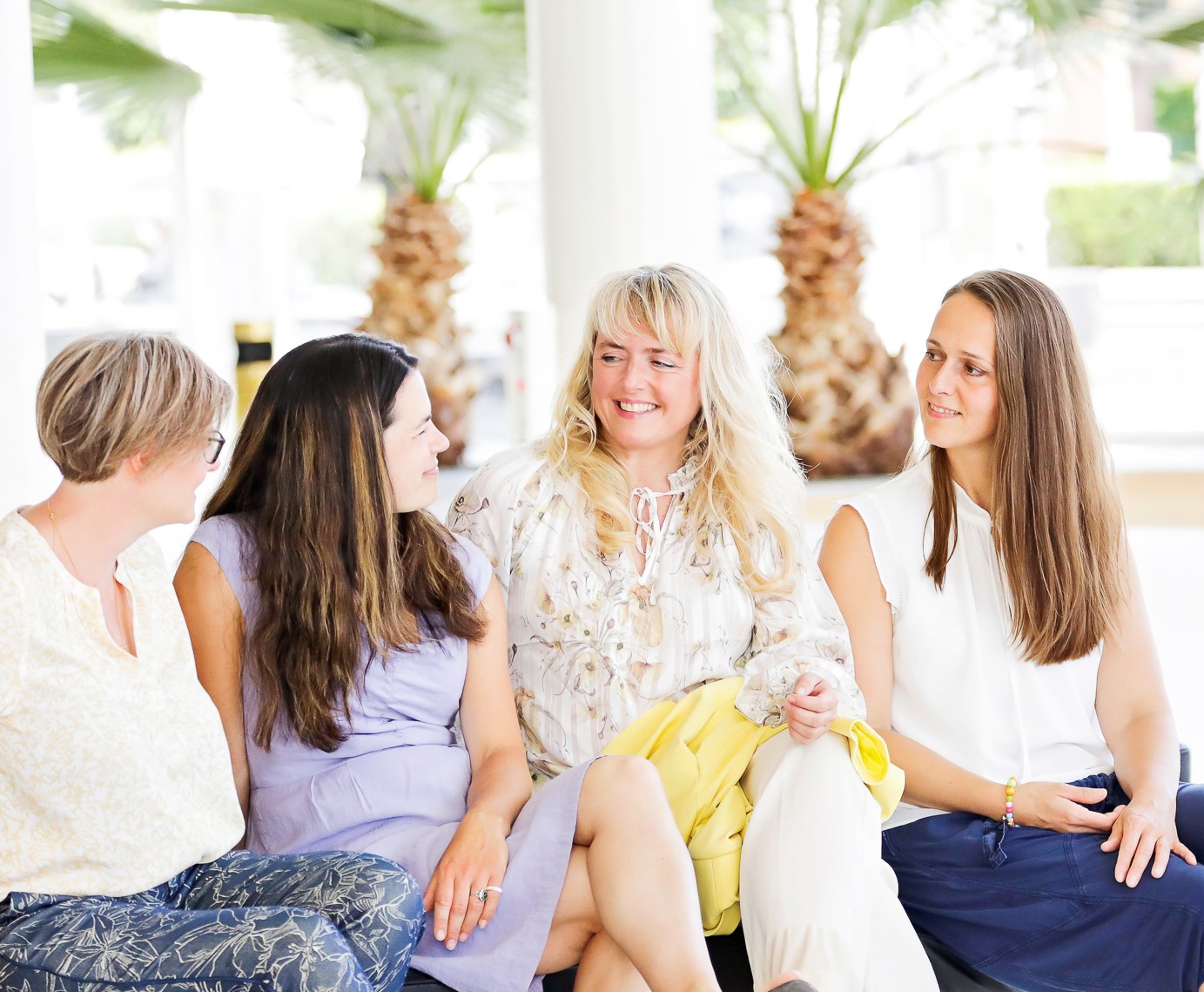 A science-based approach to mindfulness — What happens in the brain when you meditate, and does heart meditation work?
To expand consciousness and to open your mind and heart
To become more and more present in the now and help your clients do the same
Neuroscience, positive psychology, knowledge about stress, development psychology, and mindfulness methodology
To master advanced one-on-one mindfulness coaching
To work with proven tools so that you can facilitate mindfulness and coaching in a professional way
To instruct teams and groups in a private setting or in corporate, depending on your chosen audience
To implement mindfulness in your personal and professional life
To design a work life based on your core values
How to create financial freedom doing what you love
Marketing so that you can sell your products, like coaching packages or group programs
How to attract clients already in the program
To create joy and success as an entrepreneur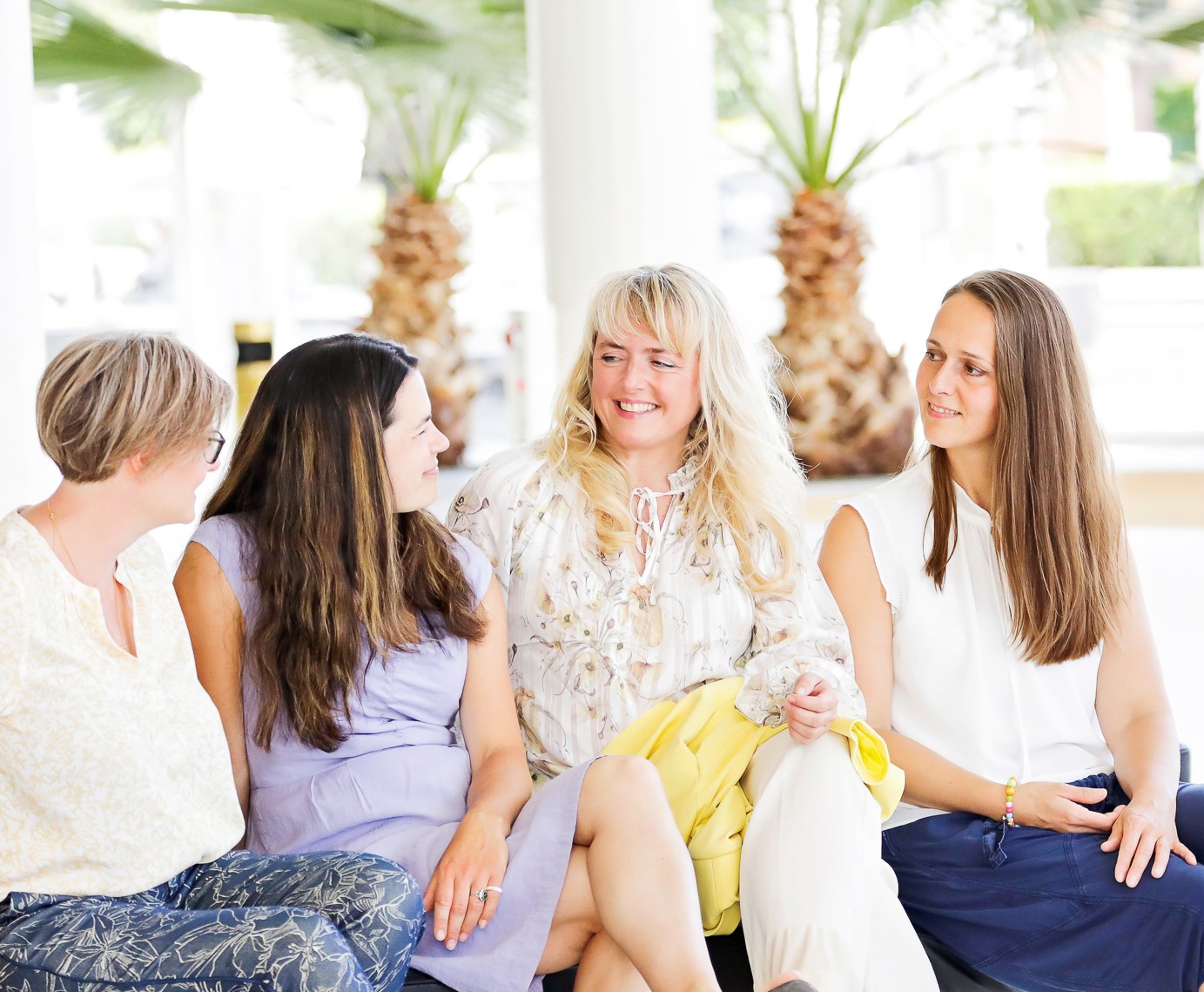 When and where will this happen?
Next group start up is the 21st of April 2021 with a webinar
Live retreat 1 2021: 19th to 23rd of May 2021
Live retreat 2 2021: 27th to 31st of October 2021
Live retreat 3 2021: 20th to 24th of April 2022
You will have access to live webinars every other week. All live webinars will be held on Mondays and Thursdays at 8pm CET and 11am Pacific
You will also have holidays during the 1 year journey. There are no webinars during Christmas and Summer holidays.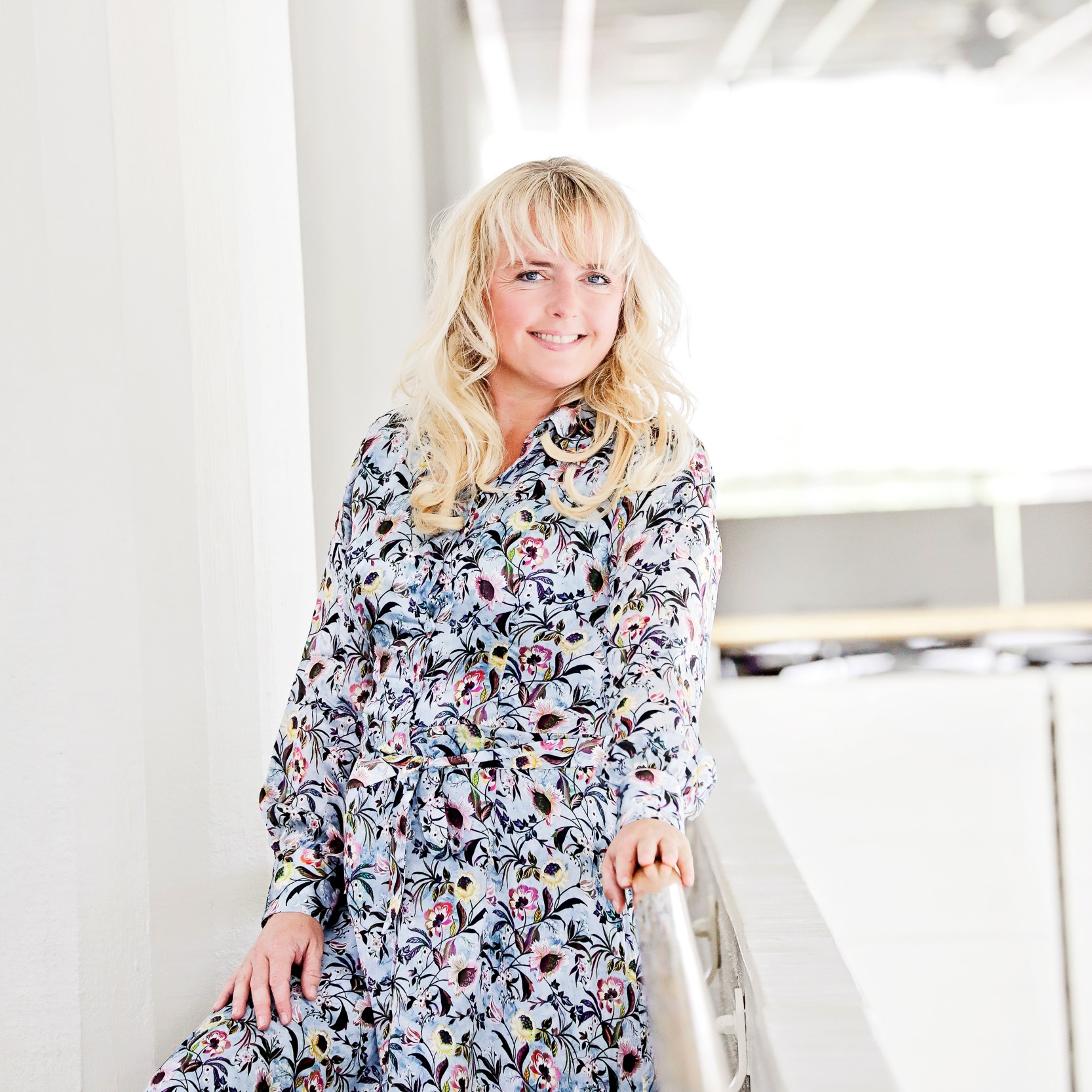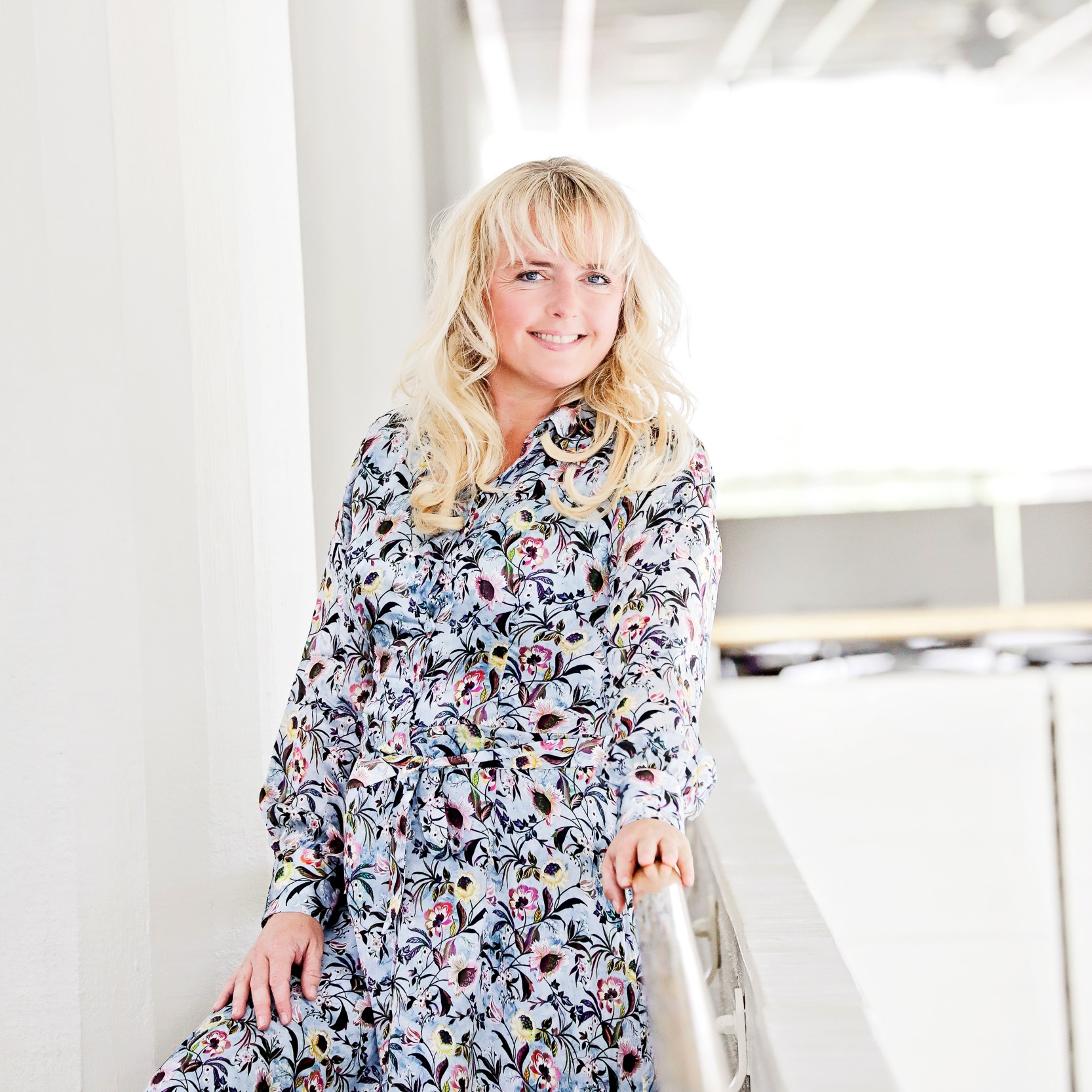 You can integrate your work with the 12 modules and your mindfulness coaching training into almost any lifestyle.
You can participate in the education alongside your job.
Your certification homework hours will vary depending on many factors. For some it will take 6 to 8 hours per week, and for others it will maybe take 8 to 10 hours per week. All homework is about your personal growth, your coaching and mindfulness training, and filling in the 12 modules as they are released. Besides that, you will have your business modules.
You become certified when participating in minimum a two out of three retreats and by filling in the 12 modules and meeting with your training group online six times during the year, plus 60 hours of one-on-one.
The education finish line is Retreat 3, the celebration and certification retreat.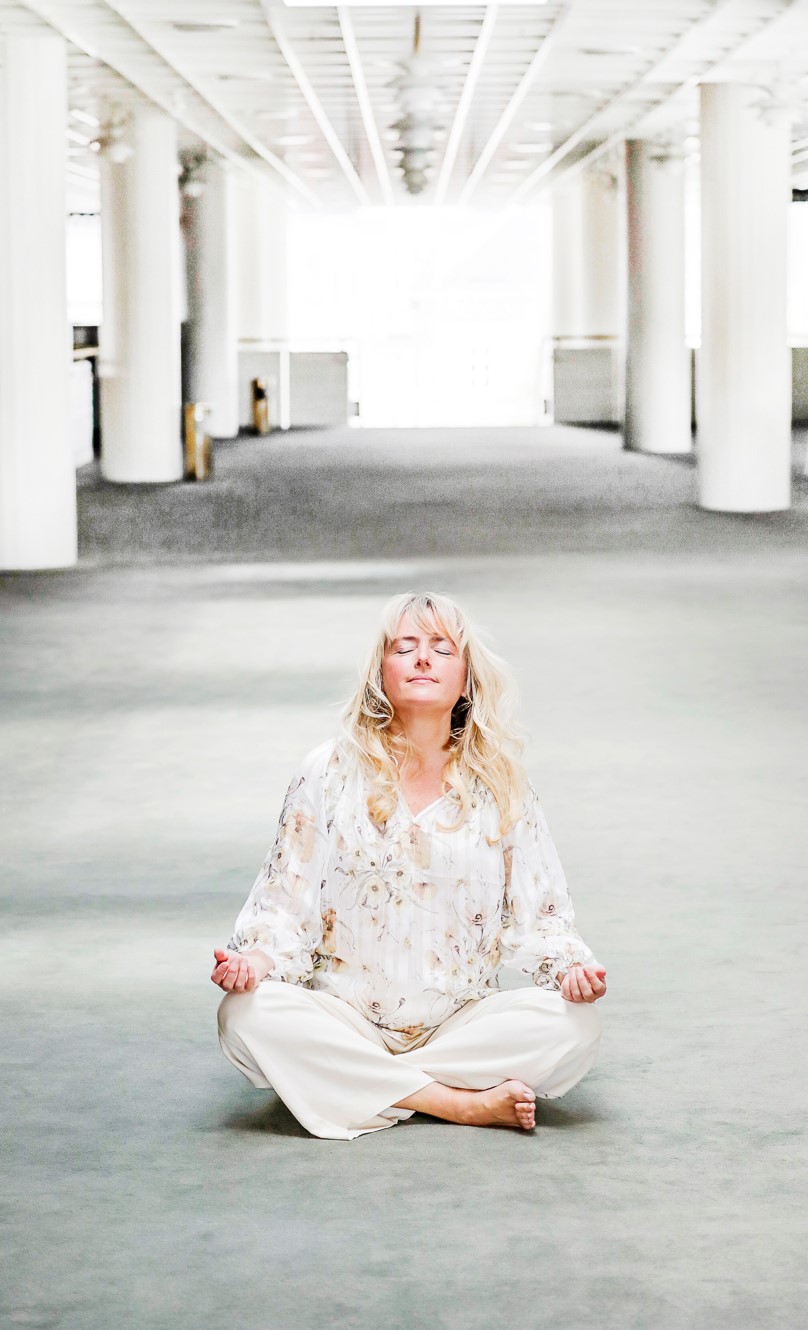 My crash….
When I was 18, I had one of my first jobs in an accountant's office and I sensed that something was wrong. Something was completely off. I felt no joy and no meaning in my work. Actually, I couldn't even focus. It was hilarious how this soul-sucking job made me feel stupid. I wasn't even able to put the stamps straight on the envelopes. I was so bored.
After a couple of months, I couldn't stand it anymore. My idea of a prestigious career as an accountant was gone. I went to the boss and said, "If I stay here just one more day in this office, I will fade away like that plant right there." I pointed at the plant in the window.
Thank God the boss had a sense of humor. To be honest, he agreed that I did not fit in this kind of work. (Thirty years later, I met him in shopping center and he admitted that he never should have been an accountant either. Now he owns a golf travel agency.)
Well, back then I just had to move forward ASAP and had no idea that this boss (who I fell a little bit in love with) actually felt misplaced too.
I moved forward in different directions — acting, singing, writing, and travelling. I felt a calling in my heart that I didn't dare to believe yet.
But life wanted me to take that calling seriously, so in 1994 life forced me to have a break. Not exactly a break someone would enjoy. It happened like this:
I was walking on a sidewalk with my friend in my hometown. It was a sunny day. Seagulls were flying above our heads and everything seemed normal on the outside. We were on our way to buy groceries. A very simple thing.
But nevertheless, I felt a very unpleasant feeling in my head and my body. I tried to follow my thoughts and then slow them down, but it was impossible. I was breathing faster and my heart was racing. When we crossed the park, it felt like everything stopped. I simply had to stop walking. The way I used to escape these kinds of sensations didn't work anymore. There I was, standing in the park not knowing what to do. The whole situation made me dizzy and I had to lie down. The only thing I could hear was my friend saying:
"Breathe all the way down to your belly."
I found it ridiculous, but I had no other choice, so I followed her advice.
At the very same moment that I became conscious about my breathing, I calmed down. My thought stream slowed down and I felt a moment of clarity and inner peace. Suddenly there were no problems, no fears, and no stress.
But it didn't last for long. I couldn't hold my consciousness like that for more than a few seconds. It was so new.
Fortunately, I had time enough to discover that there was much more to breathing than I had ever known.
I was on the brink of understanding what my life's work and purpose was all about. It was revealed to me as a snapshot I didn't understand or trust: We are much more than our thoughts, fears, anxieties, and worries.
One thing was certain: A whole new course of life started. I began to uncompromisingly seek out the same clarity and inner peace that gave me a sense of freedom that I had never tried before. A freedom that I could create in my own mind. I wanted more of it. I wanted freedom in every corner of my life. In my work life, relationships, parenting, personal growth, and where I lived. Everything.
For some months I had to withdraw from the world. I trained myself to focus on one thing at a time. To be present in every action: When I was drawing, doing the dishes, dancing … everything. I spontaneously started to meditate. To be really mindful. Without knowing what it was. I was forced to find a solution because my condition was so frightening that I started to think really scary thoughts like: What if I never get over this? Do I then want to live? What can I do? Can I take medicine? No. Can I drink alcohol? No. Can I take my own life? No. I was forced to find a solution. Hence, being mindful became an obsession.
Freedom became a calling, a longing, a must. On top of my homemade practice, I started to read everything I could find about the topic. I went on retreats alone in countries and remote places that made me feel free and peaceful. Nepal, the Scottish Highlands, Lake Louise in Canada, Carmel by the Sea and Point Lobos in California, Ireland, the south of France, and many other places.
During my 14 years of mindfulness training with MBSR and individual awareness training, I began to take different education and to do research and university studies in relation to theoretical mindfulness and coaching.
You can read my educational background and experience further down (the front).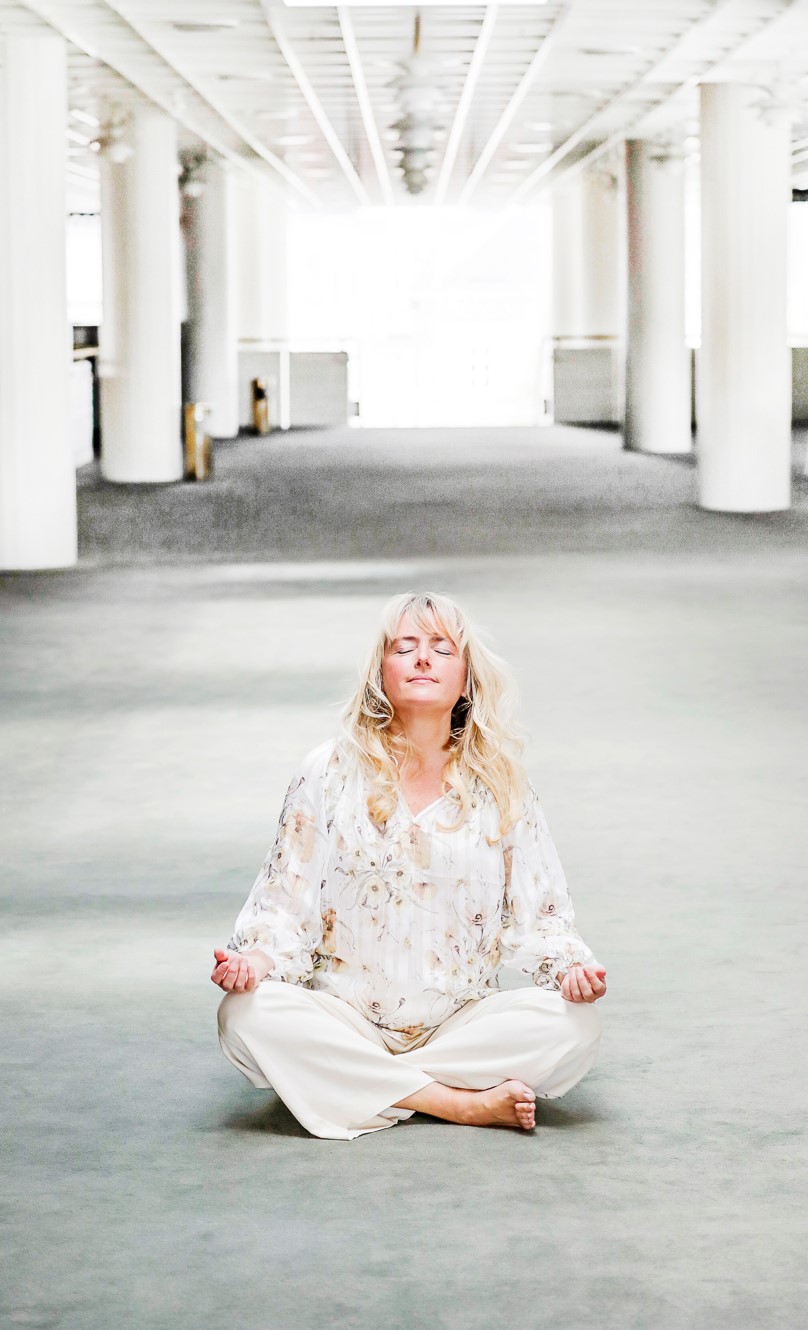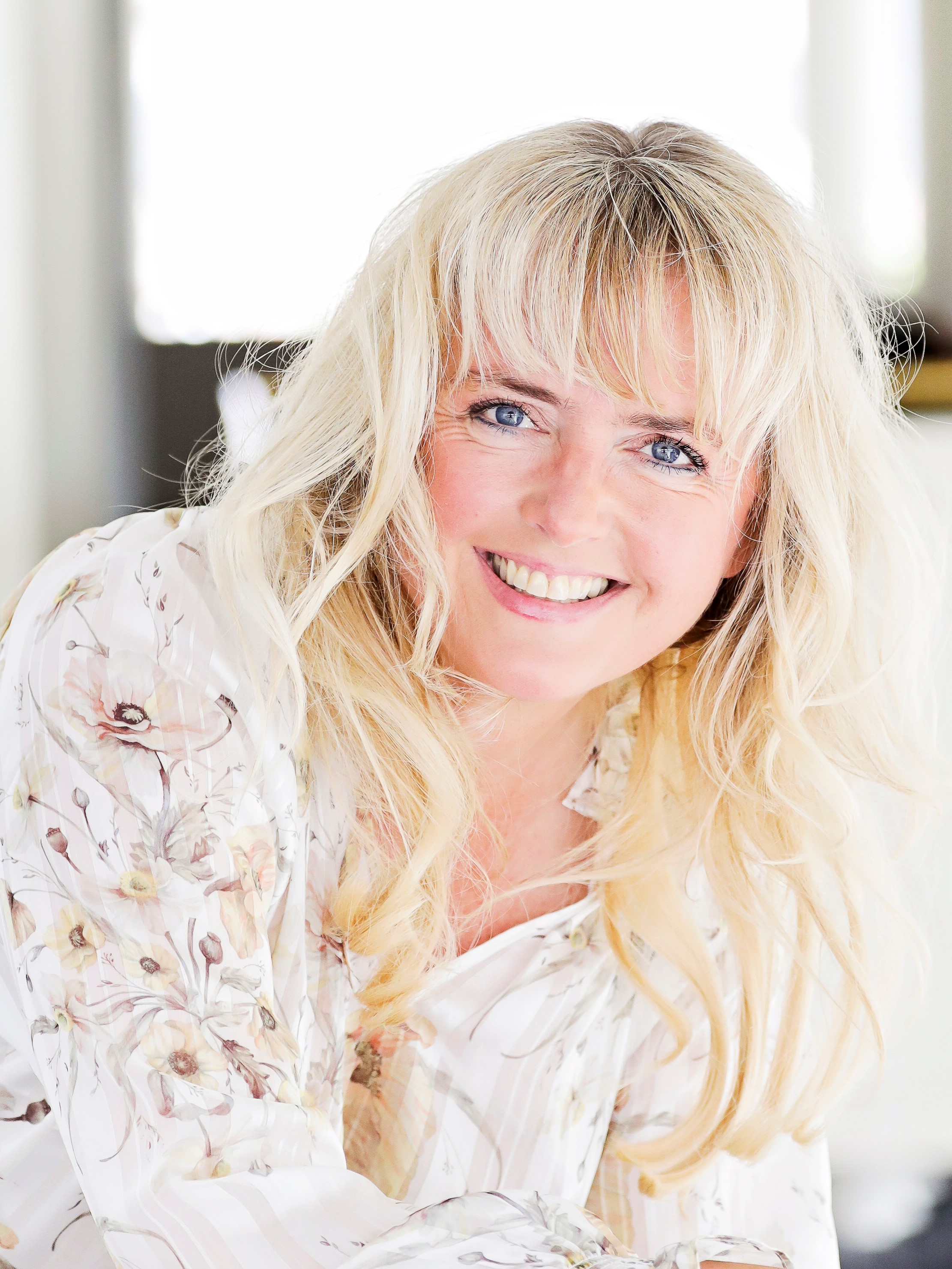 My professional passion
My master's degree in educational psychology from the University of Aarhus has mindfulness as a focus, and I specialize in that subject, especially in relation to the importance of mindfulness for employee and managerial development in companies and personal development, including stress, sleep, cooperation, work challenges, and more.
My certification as an international coach and marketing expert in the United States has expanded my business so that I now serve international clients with both intensive coaching at various destinations in the world as well as online via Skype.
I have 18 years of training in mindfulness-based dialogue with a private mindfulness and meditation teacher. The many years of training, teaching, and supervision have allowed me to offer mindfulness-based stress reduction (MBSR).
I also took a stress coach education with Dr. Jørgen Lund to give me medical insight that I can use in my business for both private and corporate customers.
Previously, I was trained as a psychotherapist and teacher. I am also a physical therapy masseuse which is a tool that I sometimes still use.
All in all, my education is the professional background that enables me to guide you to the goals you want to achieve.
I've designed an eight-week mindfulness coaching program based on the positive results I've seen people achieve by participating in the 1:1 course.
The program has been recommended by physicians Christian Wetterstein and Maria Maersk. Please watch the video on my YouTube channel, Liselotte Ellegaard.
During the training you will get the essence of the knowledge and tools based on the eight-week program. This has worked for 95 percent of the people I have worked with both internationally and in Denmark.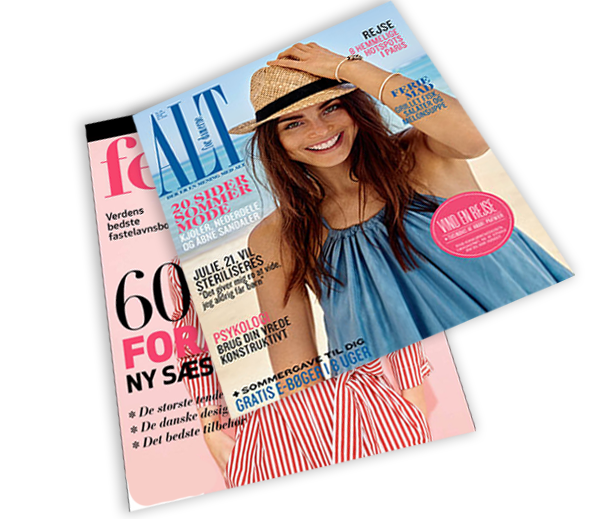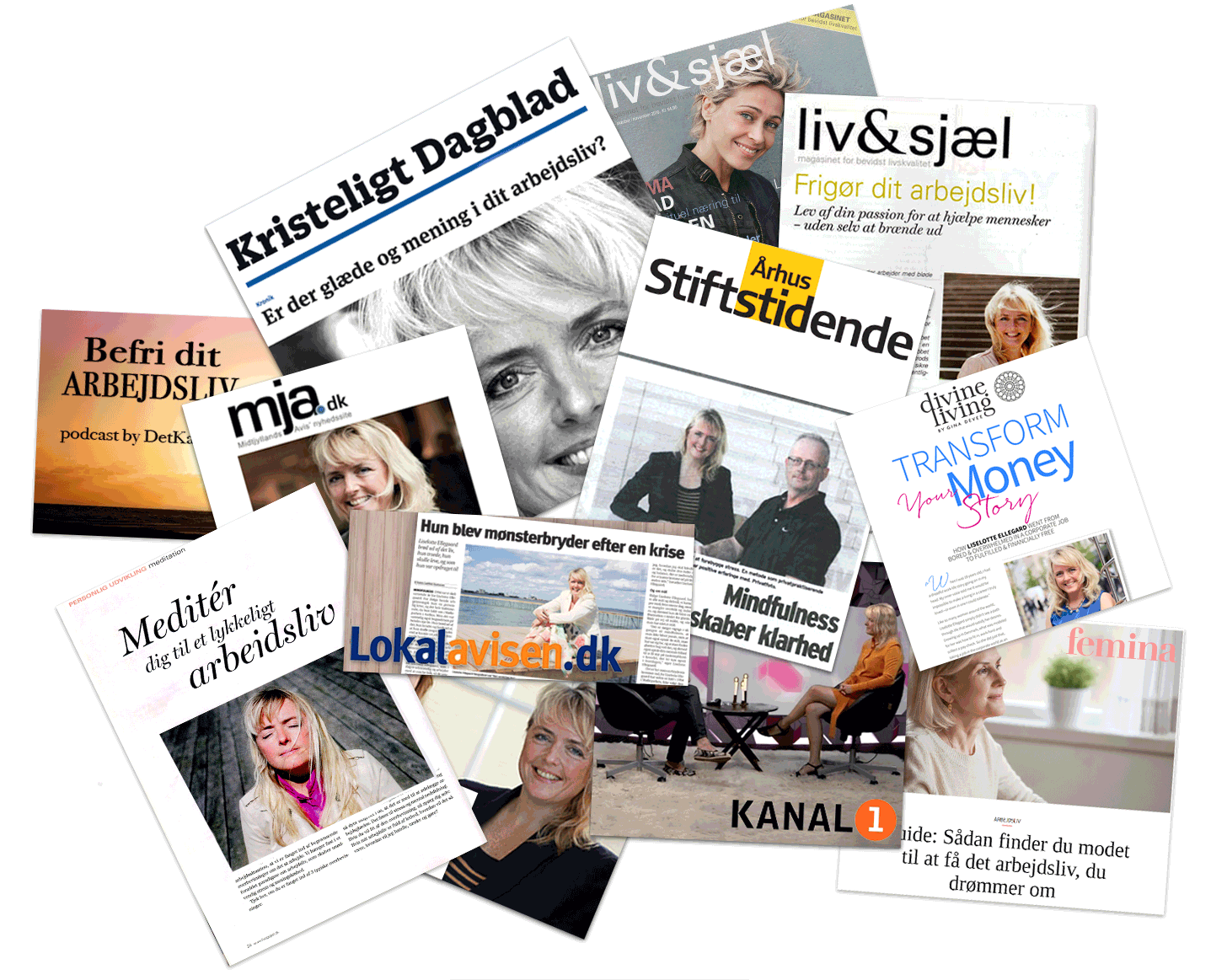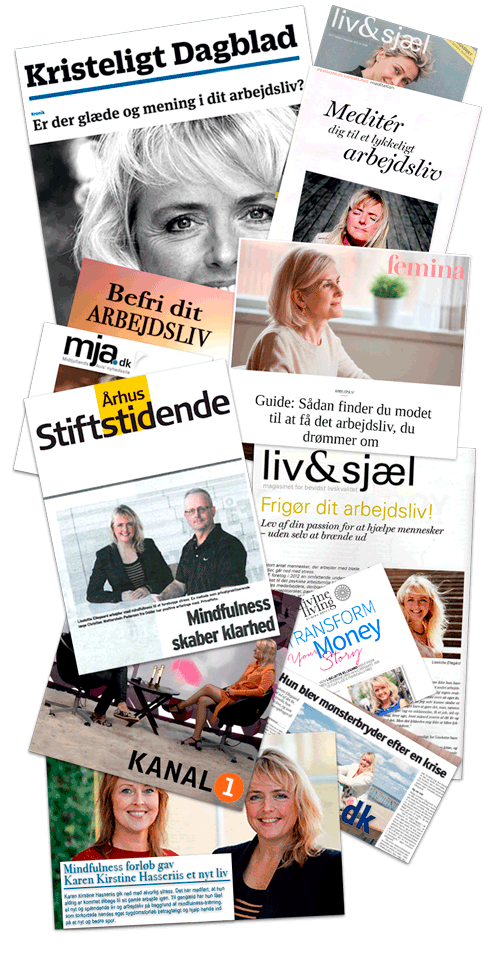 What is in the 12 modules
Module 1
The 11 core competencies in coaching and basic knowledge of coaching (ICF)
Basic knowledge of mindfulness
Visualization vs. mindfulness
Your dreams in working life and business — intention and life values
Create powerful goals
Find your target audience — crucial to your success in your own business
Get financially grounded
Start setting your business up for success
Manifestation exercises
Marketing and entrepreneurship, including video, webinar, live, speaking, storytelling, newsletters, Facebook advertising, Instagram, and new, trendy methods
Read selected chapters in 2 syllabus books — Module 1 is divided into 1a and 1b
Module 2
The 7 principles of mindfulness
The elements of coaching
The 11 core competencies in coaching and basic knowledge of coaching (ICF)
Transform your old money story and money beliefs, and gain mindful money awareness
Start doing your coaching course on the drawing board
Knowledge of using mindfulness in your working life
New mindfulness exercises
Marketing and entrepreneurship, including video, webinar, live, speaking, storytelling, newsletters, Facebook advertising, Instagram, and new, trendy methods
Read selected chapters in 1 syllabus
Module 3
Worklife and self-care
Your energy, your needs, and mindful self-love
Introduction to positive psychology
Start creating your mindfulness group process
Create a Welcome Coaching Interview for your clients to help them even better
Describe your coaching process so you can attract clients and sell your course
Set your price for your coaching course
Heart meditation and opening of the heart
Marketing and entrepreneurship, including video, webinar, live, speaking, storytelling, newsletters, Facebook advertising, Instagram, and new, trendy methods
Read selected chapters in 1 syllabus
Module 4
Learn what coaching does to the brain
Co-dependency and how to free yourself so you can help your clients without getting hit
Personal boundaries — find them and set them
How to market yourself through newsletters and social media
Create good online habits with mindfulness
Promote yourself by creating a customer magnet for your target audience
Create an email campaign so you can sell your course
Marketing and entrepreneurship, including video, webinar, live, speaking, storytelling, newsletters, Facebook advertising, Instagram, and new, trendy methods
Read selected chapters in 1 syllabus
Module 5
Strengthen your courage — transform your fears
Ethical rules of coaching (ICF)
Important things in your business — terms and conditions, payment, office hours
Create the content for your sales page
Knowledge of using mindfulness to deal with stress in your working life
Knowledge of shadows
Marketing and entrepreneurship, including video, webinar, live, speaking, storytelling, newsletters, Facebook advertising, Instagram, and new, trendy methods
Read selected chapters in 1 syllabus
Module 6
Learn about compassion and defense mechanisms
Mindfulness at work — preserving energy and keeping mindful breaks
Build a discovery session (authentic sales interview) — elements, questions, traps, and boundaries
Make your first discovery sessions (authentic sales calls)
The medical approach to using mindfulness in stress and depression
Marketing and entrepreneurship, including video, webinar, live, speaking, storytelling, newsletters, Facebook advertising, Instagram, and new, trendy methods
Read selected chapters in 1 syllabus
Module 7
Communicate your truth and let go of fear
Coaching questioning techniques — deeper development of your coaching
Learn how to facilitate learning and results
Important and basic knowledge of particularly sensitive people
Continued development of your mindfulness group process
Marketing and entrepreneurship, including video, webinar, live, speaking, storytelling, newsletters, Facebook advertising, Instagram, and new, trendy methods.
Read selected chapters in 1 syllabus
Module 8
Developing your emotional competence — the five genuine emotions
Organize and evaluate your mindfulness group process
Refining your mindfulness and coaching skills
Basic, medium, and high-end coaching courses
Create the content for your website
Knowledge of the brain's plasticity
Marketing and entrepreneurship, including video, webinar, live, speaking, storytelling, newsletters, Facebook advertising, Instagram, and new, trendy methods
Read selected chapters in 1 syllabus
Module 9
A rest module during the summer holidays where you can create your own dream vision board
Module 10
Heal the past so you can let go
Immersion and new coaching techniques
Webinar — How to hold a webinar (purely technical)
Learn about mindfulness and the emotional styles of the brain
Marketing and entrepreneurship, including video, webinar, live, speaking, storytelling, newsletters, Facebook advertising, Instagram, and new, trendy methods
Read selected chapters in 1 syllabus
Module 11
Getting deeper into your liberation from the past
Mindfulness coaching — supervision and continuous development of questioning techniques
Webinar — What to say at a webinar so it sells, Part 1
Learn about mindfulness and pain, illness, anxiety, stress, and depression
Marketing and entrepreneurship, including video, webinar, live, speaking, storytelling, newsletters, Facebook advertising, Instagram, and new, trendy methods
Read selected chapters in 1 syllabus
Module 12
On the way to the finish line — a look back at your development
Create your own toolbox
Your expert status and self-selected literature
Webinar — What to say at a webinar so it sells, Part 2
Celebration, party, and colors — and a look into the future
Marketing and entrepreneurship, including video, webinar, live, speaking, storytelling, newsletters, Facebook advertising, Instagram, and new, trendy methods
Read selected chapters in 1 syllabus
Module 1
Workbook: The action plan and clarification that sets your dream business on the path to success, including crucial online structures, clarification of your financial, personal goals, and your business model.
Manual: Get crystal clear on your ideal audience and be successful in attracting customers.
Module 2
Template: Create a product that sells again and again so you can be financially free.
Workbook: What you need to think about when using video in your marketing.
Teaching what to do when selecting domain and company name and professional email, including individual tutorials on webinar.
Module 3
Workbook: Create an attractive customer magnet that will get your target group to sign up for your newsletter so you can sell your course and other products.
Webinar workbook and manual for your manuscript: Create a webinar that sells, and how to get clients to sign up for your newsletter and/or buy your course here and now.
Guidance: Get ready to host your webinar. Get introduced to a good webinar provider and a guide so you can master the technical aspects.
Develop your personal and unique brand with professional photos of yourself.
Module 4
Audio training and live tutorial on webinar of the WordPress website system (are you using another system already? No problem).
Audio training and live guidance on webinar of the Mailchimp newsletter system (are you using another system already? No problem).
Workbook: Create a catchy online landing page where your customer can sign up for your customer magnet.
Guidance: Write texts in an authentic and concurrent way, including newsletters.
Module 5
Guide: Make Facebook ad texts work.
Workbook: Set your price, strengthen your positive money awareness, and free yourself of limiting beliefs.
Module 6
Develop your crucial online sales page with captivating texts and images where your customer can buy your product or course.
Module 7
Webinar tutorial: Set up your Facebook ad in the ads manager.
Module 8
Learn to sell through authentic conversation.
Module 9
Make your website (and learn why it's not the first thing to do).
Module 10
Webinar: Learn to accommodate, receive, and actively use the opportunity you have to reach a lot of people.
Module 11
Guide: Test how your Facebook ads work and get help optimizing them.
Module 12
Checklist and plan for what you need to implement going forward to achieve your next goals.
What others say
References
"The pressure and stress that I knew from before is gone"
"I have found my inner belief in myself"
"I finally quit and became a director in my own company."
"I have sold 20 courses and many more are on the way"
"It is the best thing I have ever done for myself and my working life"
"I experience great joy and success with my clients and processes"
"Finally, I can be who I am in my career."
"So much has opened up in person and work"
"I have changed the pattern and now stand stronger than ever"
"I get totally high when I coach my ideal clients"
"I have no words for how happy I am for it to finally come true"
"I clearly see that I have grown as a human being"
The pressure and stress that I knew from before is gone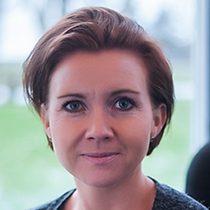 Joan Topholm, Relationship and Divorce Coach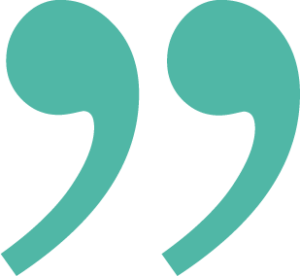 Before starting my one-year training for the Mindfulness Master Coach, I was VERY in doubt about what to do in my working life. I was a trained social worker, but I had no desire to have a regular 9-to-5 job.
Virtually everything changed for me from day one on the coaching education. A whole new world opened for me and I began to see myself, my working life, and not least other people with new eyes.
The uniqueness of the education has certainly been that there have been no requirements — understood in the way that you cannot write anything wrong in the modules you have to deliver. That too was a whole new world for me, compared to my previous study.
The pressure and stress that I knew before was gone and everything could be done at my own pace and in my own way. Furthermore, the unity and support of the others in the education is very unique, and I am grateful to have brought these women into my life, and that we can also spar with each other after the end of the education.
During my coaching education I started my own business, Topholm Coaching, where I help women (and men) who have doubts about leaving their partner and couples who have already separated from each other who want to do good parenting. I have only been able to do this on the basis of the professional content that the education contains and all the knowledge I have gained along the way. I am grateful for all the work Liselotte puts into the mindfulness coaching and business education. Without her, none of this would have been possible.
I have found my inner belief in myself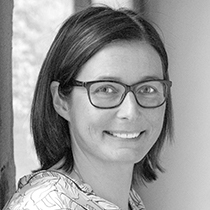 Gitte Skjold, social worker and Coach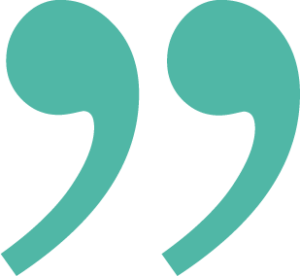 I clearly felt that coaching was my new path to a liberated working life where I could choose with whom I wanted to work with and how I wanted to work with them.
Through my stress relief course by Liselotte, she showed me a new way to combine coaching with mindfulness. I personally experienced how powerful this combination is and how much it moves me as a human being. It was like finding home for the very first time and, at the same time, I dared to stay there through this powerful combination of coaching and mindfulness.
I just had to learn how to master this way of working with people, so I followed on the sidelines of Liselotte's first year and became more and more convinced that I should take the MMC education. Today, I know that I have taken a lifetime education that I can use to turn in exactly the direction I want to work. There are so many opportunities with all that we have learned. I am fully equipped and have a large toolbox that I can use freely.
Now it's just a matter of going for the ultimate dream, to the working life I've always wanted. I have found my inner belief in myself. The place where I stand strong, even in headwinds. I am my own navigator in life and have an inner peace and belief in the decisions I make. I have been given a very important tool in mindfulness, both personally and for my clients. Mindfulness is almost like magic — you get excited, touched, and mesmerized. Through the module assignments, I have built a foundation to become independent and I can go back and complete the tasks over and over again as my business and target group develops.
The modules are really great for anyone who wants to become an entrepreneur and at the same time go into personal development. I could have bought myself poor in entrepreneurship courses and personal development. Now I've had it all in one year, and throughout the education I felt safe, and at no time left on my own. This security has been absolutely essential for me and enabled me to relax and work intensively with the modules and to this far in only one year with my own business.
I've never been good at selling anything. But because my material has been worked through and there has been feedback from both Liselotte and the others on the team, I have felt very confident in what I have chosen to sell in my course. I've had a completely different sense of calm inside when sitting with a potential customer. I have experienced that I have a very special energy in my sales. I know the product down to the last detail and, over time, I have gained experience in the processes that I have been able to pass on to new potential customers. In fact, I haven't tried not to sell anything yet.
It has been absolutely crucial to me that I could be myself all the time during the coaching education. I haven't had to live up to anything, and there are no right or wrong answers. There is only my answer, and that comes from within myself.
Having a whole team of students who are always ready to receive you wherever you are and inspire you is great. That network and confidentiality we will have forever. It is a privilege, and there is great gratitude in following the others and knowing that they are themselves as well. Everyone has shown who they are from the start, and that is where I got to know them. It creates balance and calm from the very beginning that everyone is their authentic self.
In addition, I was pushed out of my comfort zone and learned a lot about myself. Also, I gained so many delicious tools and so much unique (professional) knowledge that I can keep building on. I get to be open-minded and without prejudice.
I experienced a great deal of flexibility in all areas of the education, whether it was the modules or in personal matters. Liselotte shows great hospitality and understanding, and offers a huge help to get from where you are to where you want to go. I dare today to go my own way and create the working life I feel is right for me.
Today I have three jobs: one as a social educator, one as a support and contact person, and one as a self-employed coach.
I use many of the tools in my jobs. Now I always think in "both/and" instead of "either/or." I can create and develop right where I want. I have the foundation for it through the education. It's just about choosing what makes sense and creates joy and energy for me.
I finally quit and became a director in my own company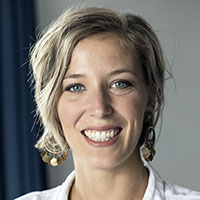 Eleonora Bernsted, Love Coach, Copenhagen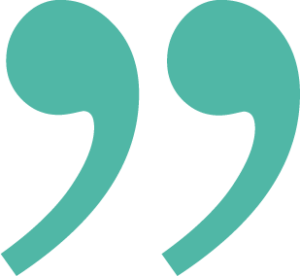 One of my great fears in life is wasting my time. I feel that, for far too long, I have wasted my time in jobs I feel indifferent about.
Now that I have attended the Mindfulness Master Coach program, I can call myself the director of my own company and a love coach. I help my clients let go of the fear of love and help them to use the mindfulness and coaching techniques that I have learned. For example, I help women transform old patterns of reaction and to gain the self-esteem that makes them feel good enough in themselves and good enough to receive love in a relationship.
All of this is because of the modules, the teaching, and the literature of the education, which is really something that I think is interesting. It is so meaningful, both because there is plenty of personal development and because the knowledge, we gain is evidence-based.
The voice inside my head, which has always said I'm not good enough and keeps putting up all sorts of fear scenarios, has no power anymore. I have quit my job and am about to create the working life I dream of: being able to travel whenever I want while making a difference and earning income while traveling.
The truth is that the second I followed my heart and signed up for the education and followed the modules one by one, even the biggest challenges were not dangerous anymore. It's a huge joy. In fact, one of the wildest things about the education has been starting my business and when I sold my first course.
This really makes me want to keep going. Also, thinking about the positive community and network of education makes me naturally high.
I have sold 20 courses and many more are on the way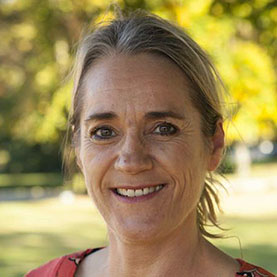 Merete Degn, Diabetes and Weight Loss Coach, www.uptowngirl.dk, Aarhus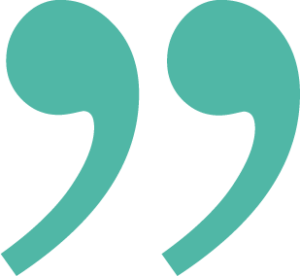 I have really been given so many tools to help my clients out of beliefs that limit them from living the way they want in terms of diet, weight loss, and pain.
At the same time, I have learned so much about marketing, got lots of feedback, and become part of a very positive and evolving network that is really moving. I have also received modules that have helped me find the target audience that I am particularly passionate about.
A few years ago I was diagnosed with type 2 diabetes. Today I am completely drug-free and healthier than ever. That is why it makes so much sense that I have been guided by Liselotte to focus on what I am passionate about, namely helping others with type 2 diabetes.
I have now sold 20 courses while attending the education and made group courses for the Diabetes Association.
Also, I now provide teaching assignments for MindfulSolutions. I have hired someone in my company to train my teams in cities I am not in. There is so much more to come.
It is the best thing I have ever done for myself and my working life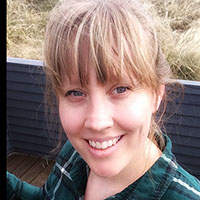 Charlotte Luxhøj, Creative Business Coach, Sweden
Blog: charlotteluxhoej.com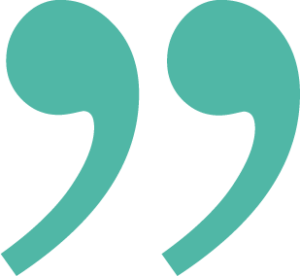 Something I love about the Mindfulness Master Coach training is the depth in myself that it has helped me to regain.
Next, the utterly amazing community there is in the education and the complete acceptance that I was greeted with.
The modules and the teaching we received are also really well composed, both professionally and in relation to personal development. And then the manifestation webinars are absolutely amazing. I come from the university world, but now coach creative, visionary women. Women who dream of creating a working life based on the good ideas they have and the knowledge and insight they hold. Selling progress is easier than I expected.
Understanding that once you have found your target audience and what you really love and light up to do, then the clients come completely by themselves. No "clumsy" sales tricks — just enthusiasm and authenticity. The wildest thing I have experienced so far in the education is that within a week I sold my first course, got seven registrations for Discovery Sessions, and confirmed three registrations for a group course.
Becoming an independent coach is simply one of the best things I have done for my working life.
I experience great joy and success with my clients and processes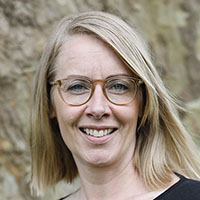 Christine Christensen, Stress Coach, Hjallerup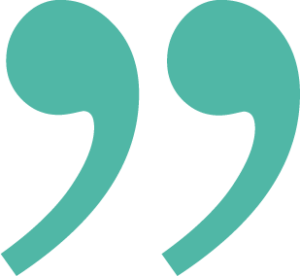 I must also say that I am very excited. It has been such a positive experience to create a mindfulness group. I've been helped by Liselotte to create the most delicious content for my students, who just wanted more when the course was over.
I have also overcome many of my resistances in the technicality part of getting a newsletter set up. And I've made a campaign a lot faster than I thought possible.
The good thing in this education is that you are never alone. You can always count on getting feedback and help from Liselotte. Just follow the modules that are so well put together that, step by step, you reach your goals.
The development of getting clients and new opportunities in my own company is something special.
So much has opened up in my personal life and work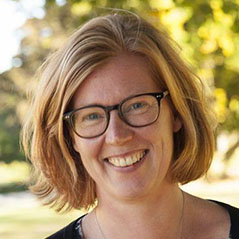 Maria Skarum, Stress and Career Coach, Aarhus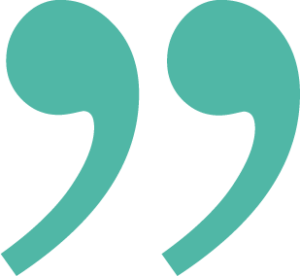 I'm so happy and grateful to help other people using these awesome tools. My old stressful working life as a lawyer in a large organization has been replaced with joy and enthusiasm for my own business.
I am now looking forward to Sundays for what I have to do on Mondays, which is new, as Sundays in the past were associated with a lack of positive expectations for next week's work.
So much has been opened up in me, personally and consciously, by following Liselotte's training. In relation to starting my own business, it has been crucial to reach my target group. It makes it so much easier to move forward in my business development.
In fact, it was an absolutely amazing feeling to face my ideal customer for the first time. Incidentally, I also got assignments as a mentor and lawyer in Liselotte's company, which are extra gifts I had not seen coming.
I have changed the pattern and now stand stronger than ever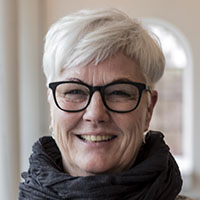 Kate Rohde, Money and Lifestyle Coach, www.2bhuman.dk, Randers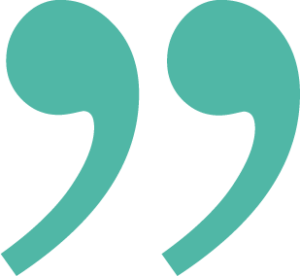 Earlier on I had some inappropriate patterns, both work-wise and privately. Through the education, I have learned to feel and express my boundaries, which has given me an inner strength and tranquility.
I have gone from the victim role to being aware that the only person who holds the key to change … is myself. Now, I rest a lot more in myself and accept myself as I am. The negative inner critic does not get the space it was given earlier in my life.
I achieved some pretty important things for myself during the education: daily mindfulness practices, coaching others, financial security, and freedom. I found out what my real area of expertise is: I am a money and lifestyle coach. I have worked in the financial world for many years and the good thing about this education is that you learn to combine the skills and experience you already have with the new ones you get.
Now I help well-educated men and women make financial profits in their lives. Surplus to create the life they really want — to be traveling the world, changing jobs, graduating, moving to another house or country, or getting divorced. I hadn't thought that I would dare publicly present myself with a profile as a coach! That I should be an independent business owner. It has happened! In all, I've felt surrounded by a group of people, most of whom will also be (are) self-employed coaches. It is so inspiring and we support, help and guide each other — whether it's on the personal level or whether it's like colleagues, the support and help is there if you reach out.
The private Facebook group is a nice and safe forum where no question is a "stupid" question. Liselotte supports, spars, inspires and gives constructive feedback when we lose faith in ourselves – whether it's in the Facebook group, on webinars, on retreats, or on the extra bonus training we have been given. The most amazing thing that happened to me during my education is that after 16 months of sick leave, I am back at work in a part-time position and thus can focus on building my business without speculating on my financial situation.
Despite a divorce in the midst of sick leave and beginning of the education, I still stand stronger than I ever did before. Today I stand as a business owner :o)
I get totally high when I coach my ideal clients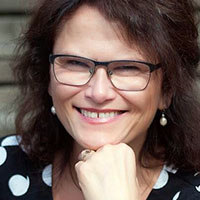 Birte Lenander, Stress Resilience Coach, Odense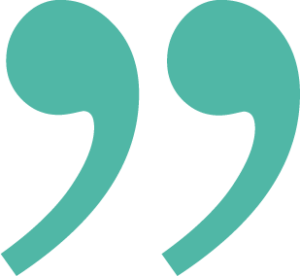 I get totally high after coaching my ideal clients, something I learned to find through this MMC education. A couple of weeks ago I sold two courses straight in a row; 16 sessions are thus successfully sold. I've celebrated this with my family. Everything I have learned in this education has moved me so much: mindfulness, coaching, money awareness, beliefs, anxiety management, manifestation, and a thousand other things I didn't expect to make such a deep and positive difference in such a short time.
Although it is intense and challenging to juggle the tasks in my day job and at the same time build my own business, I am deeply grateful for everything that happens. I have simply gotten so much into the joy now and into positive collaboration with others from the team that there is no way back to my old self.
I have no words for how happy I am for it to finally come true
Karen Hasseriis, International Love Coach, Århus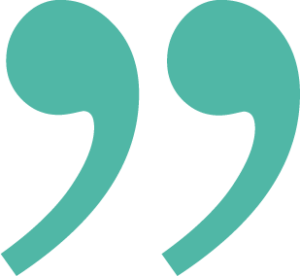 All my life I have dreamed of working more freely. Where I want and when I want. With Liselotte's teaching and coaching, I have now started my own coaching business where I help women who are successful in every area, but they just lack love. I have come quite far and already sold several courses.
What I like is that I can now choose to work in nature, at home by Skype, abroad or in a rented space. I'm so grateful for this new lifestyle to finally come true. After so many years as a nurse (where I had to help everyone, without thinking about the salary), I now find it easy to sell. Before I enrolled in the Mindfulness Master Coach program, I had been looking for an education that could help me get to where I am now.
Yes, there are many good programs out there, but no one has combined everything in this way and with such expertise and service: mindfulness instructor, coach, and combining the two things in one session plus the marketing, the money awareness, the science, the networking, the entrepreneurship, the extra gifts and ideas Liselotte brings forth again and again for our development … I could keep going.
The incredible depth and development she can lead us into is unique.
I clearly see that I have grown as a human beeing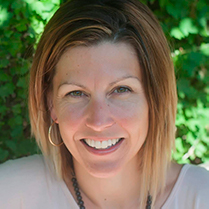 Anja Torsbakke, Stress Coach, The Conscious Choice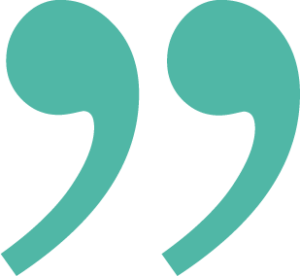 Before graduating from the Mindfulness Master Coach education in June 2017, I had just gone from maternity on to a new job as an environmental therapist and educator. I dreamed of something new happening in my working life.
So much has happened to me in this education. Personally, I am super proud to say that I have let go of the constant focus on time. I have also let go of a belief that sleep must be in a certain way for me to be able to have a good day. Through mindfulness meditations, I found peace in the fact that my heavy sense of fatigue and low energy was as it was, and that itself has actually given me endless amounts of new energy.
Because of ADHD I have always had the need to sleep a lot, always gone to bed early and up late if possible. Now I am so happy to say that I have a perfectly normal circadian rhythm even without ADHD medication, and that's just amazing to me!
I have overcome the feeling of not being good enough to get paid for my coaching sessions. I have let go of what others think of me, my business Facebook page, my coaching offers, etc. NEVER, ever in my life had I thought that I would graduate from such an expensive education or dare to believe that little me could become an independent stress coach, but now both are a reality. I'm really proud of that, too.
I already sell courses, and I can feel that my self-confidence in this area has never been greater. Now I actually believe that everything can happen when you just dare to believe it — and work for it. The first time I sold a course was CRAZY nerve-wracking, but a fantastic challenge that made me want more. I consciously chose to do whatever the tasks required, even though I was uncertain. I didn't want to risk being left behind and feeling like I hadn't done everything I could to reach my goal and to make money from it.
There is so much I wish to say, because I clearly see that I have grown as a human being. I've learned to set HUGE goals for my dreams, with small sub-goals, of course, on the way so I don't lose my heart. Something else important and crazy: I had NEVER read a book before, but these books about coaching, mindfulness, and self-development are so exciting that I had a hard time letting go of them. Now I love it and am looking forward to having the time to read more. I started a coaching company called The Conscious Choice. I coach people suffering from stress — people who either want to stay in their jobs without the stress, or stress sufferers who would like to return to their job after a stress sick leave.
Finally, I can be who I am in my career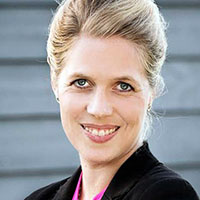 Charlotte Frimann, Business Attorney and Business Coach, Odense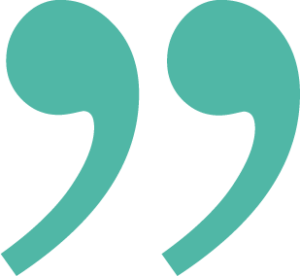 From feeling frustrated and burnt out in my law job, a huge change has happened.
I have found the joy again. I have started my own business with complete calm and a smile on my face. All doubt has disappeared and I am absolutely delighted to be part of this education.
My heart's desire is to coach. Already at the first live event together with the others, I gained clarity on my new target audience. And I got such sharp feedback in an exercise we did that I have now moved further into my new business. Now I can do both what makes me radiant and be the mother I want to be, thanks to following Liselotte's guidance and coaching.
It has been important to me to have the freedom to follow my own pace of education and change an old way I have worked that is very much within the masculine values.
Liselotte has given me a lot of feedback to my special business ideas, which are now finally able to grow. I have a passion for clairvoyance and communicating with animals and I have received feedback and guidance from Liselotte to follow that passion.
Here's everything you get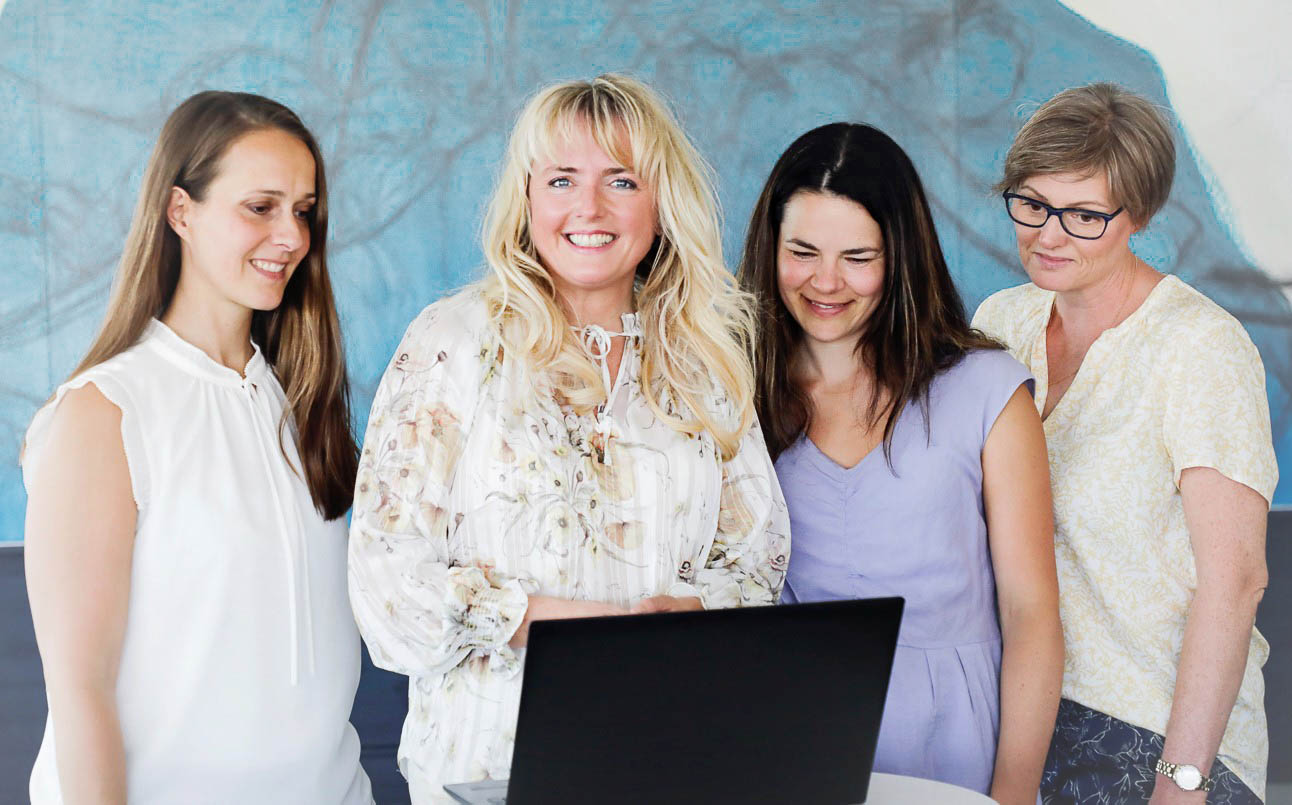 Proof of Certification
12 certification modules to guide you to your personal and professional goals
12 entrepreneurial and business modules
Teaching and training on 4 3-day live retreats, with teaching, training, and blocks of silence
9 mindfulness audios and training programs for your own training, and transcription of 7 syllabus mindfulness exercises to guide others
9 videos that tell you what the syllabus mindfulness exercises are good for
Expert teachers and guest teachers, including doctors, psychologists, associate professors, developmental psychologists, business mentors, business lawyers, and others
22 webinars
An exciting list of literature that makes you want to read
A closed Facebook group where you can share experiences and inspiration, make appointments with your fellow students, and stay in touch with Liselotte and the team
Training in teams with your fellow students and, later in the course, with your own clients
Training 1:1 with your fellow students and, later in the course, with your own clients
A variety of guided meditations, yoga, or Qi Gong at all live retreats.
Individual mentor feedback on your 12 modules delivered in accordance with ICF standards
Individual feedback on your 1:1 sessions according to ICF standards
Demonstrations of one-on-one sessions so you get trained in the 11 core competencies of coaching
Before the program starts, you have access to a personally evolving welcome coaching module which prepares you to get the most out of the program.
Do you have any questions?
$9.900

(Live events not included)
EARLY BIRD

$7.700
until June 15. 2020
Want a payment plan?
Instead of paying the full price at once, you can choose to pay in rates.
A deposit of $1.200 must be payed immediately upon signing up in order to maintain the the early bird rate.
The remaining amount can be payed in 4, 8, or 12 rates (each rate will have a $30 administration fee added).
You will find info on payment methods included in the welcome mail.
 Deposit and rates are non-refundable.
Are you ready to sign up?
sign up here!
If you experience technical problems during signup or payment, please contact me here: contact@liselotteellegaard.com